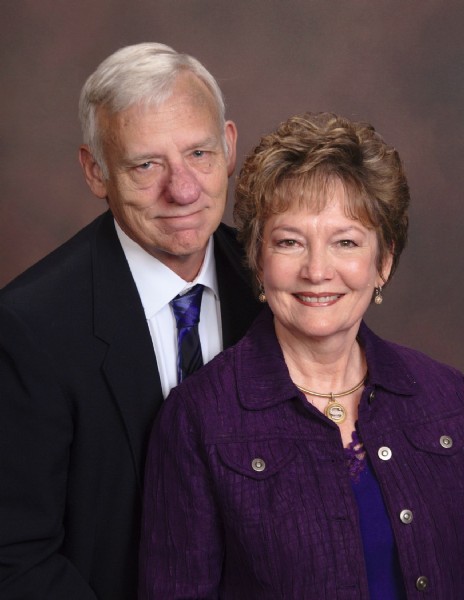 His Majesty Ministries began at Calvary on an old, rugged cross when Jesus spoiled the principalities and powers, and made a show of them openly triumphing over them in it, through death (Col. 2:15). It was when

His Majesty

ascended up on high leading captivity captive, and giving gifts unto men that

His Majesty

gave us His gifts, enabling us to minister on His behalf here on earth (Ephesians 4:8).
Prophetess Sharyn Culp is the founder of

His Majesty Ministries,

a faith-based ministry located in Burleson, Texas. Sharyn is committed to the ministry's mission and mandate of establishing

His Majesty's

Kingdom come, His will be done on earth, as it is in heaven through the Word of God and the personality of the Holy Spirit.
On March 8, 1988, the Holy Spirit filled her life with His awesome presence at His communion table and thereafter, the manifestation of her ministry began as a small intercessory prayer group expanding into a preaching, teaching, healing and worldwide intercessory prayer ministry. Sharyn operates in the nine gifts of the Spirit, the prophetic and brings a message of healing, deliverance and restoration from the heart of

His Majesty

!
Troy Culp is a spirit-filled mighty man of valor and joins his heart and hands with Prophetess Sharyn's in a joint effort to bring to pass the mission and mandate His Majesty has given them. He is an intercessor, speaks at men's meetings and stands ready and willing to help through his technical gifts and many talents in multiple areas of the ministry. Troy is also gifted with a witty sense of humor that is a true blessing especially during difficult times.
During their 24 years of ministry, Troy and Prophetess Sharyn have seen the Great Physician take His healing scalpel to the wounded spirits of men and women of all ages and set them free from the captivity of Satan's bondages. What a joy! They have also witnessed His Majesty's mighty working power as He has promoted many individuals, churches and ministries to the next level of destiny to soar with the Spirit into higher supernatural realms. Troy and Prophetess Sharyn consider it an awesome honor and privilege to walk intimately with His Majesty, partaking of His love and being a part of His Majesty's establishment of His Kingdom come, His will be done on earth, as it is in heaven worldwide. We are in for a ride with His Majesty in heavenly chariots. Buckle your seatbelt! See you in the Spirit . . .